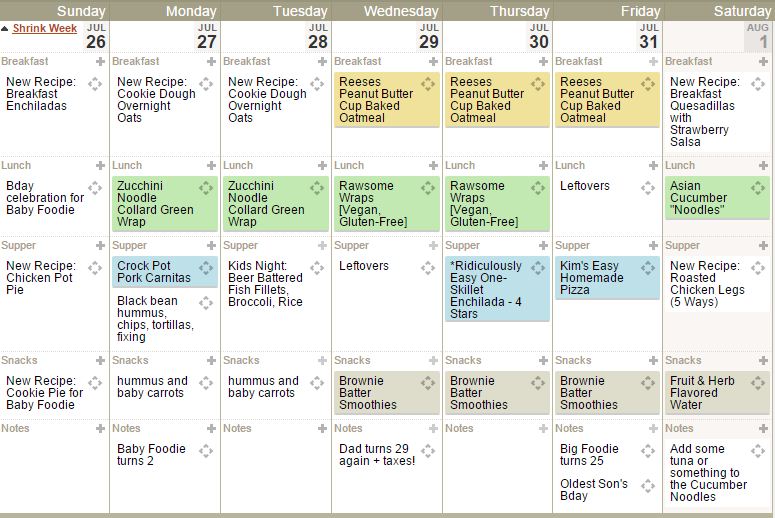 Hey, my frugal foodies! How's your month going so far? Mine's been pretty good. I've been cooking a lot this month and posting recipes as fast as I can. It's fun but a lot of work! And I have a lot more to do! This week, we have three birthdays in our family. Baby Foodie will turn 2 and his oldest brother will be 25! Wow, where did the time go? My dad is sandwiched in between them and will be "29 again plus taxes". Practice makes perfect, right?
Needless to say, all the celebrating tends to hit the wallet a little. I'll be making a cookie pie for Baby Foodie, and trying to keep it fairly healthy. We bought a cake for Teen Foodie earlier this month for his birthday and not only was it overpriced, it tasted awful. We've gotten away from a lot of processed foods, which is why I cook as much as I do. We rarely eat out, and when we do, we really pay for it. Not just monetarily!
I've got a lot of recipe development planned for the weekend. It seems to be the best time to relax and get creative. It's usually just too crazy here after work. I'm trying to feed everyone and get some quality time in with them. The last thing I really want to do is stop and take pictures every 5 minutes. So I'm shifting as much of that as I can to the weekends, when I can play in the kitchen, take pictures, and write about it. I still try to make a few new recipes every week. It keeps the creative juices flowing. What are you trying this week?
New recipes coming soon: (working on them over the weekends, mostly)
Breakfast Enchiladas
Chicken Pot Pie
Cookie Pie for Baby Foodie
Cookie Dough Overnight Oats
Breakfast Quesadillas with Strawberry Salsa
Roasted Chicken Legs (5 different ways)
Recipes I'm Trying:
Crockpot Pork Carnitas
Rawsome Wraps
Reese's Peanut Butter Baked Oatmeal (everything from Chocolate Covered Katie is GREAT. I get lost over there oggling recipes!)
Ridiculously Easy One Skillet Enchilada
Asian Cucumber Noodles (such a cute website!)
Everything Else:
Zucchini Noodle Collard Wrap (recipe is below the video on how to make it)
Brownie Batter Smoothies
Kim's Easy Homemade Pizza
Fruit & Herb Flavored Water (fantastic and very versatile. Amazing recipes on The Yummy Life!)
Monthly Budget Total: 473.03
My budget for this month was $400. Unfortunately, I overshot it by $73. I was really hoping to save a lot by harvesting from the garden, but it's gotten off to such a late start. Between the birthdays and the cookout, I don't think we did that badly. I'll be posting a monthly review of the budget and meals soon. You can see last month's review here.  For more ideas on cutting your grocery budget, check out our frugal basics section.
Deals: 112.96
It really does pay to shop at more than one store. Aldi is great for many things, and is consistently cheapest with high quality items, but sometimes Kroger has some incredible sales. And then sometimes Aldi will drop their prices to compete. These two stores are across the street from each other here, so I hit Kroger, then Aldi  on my lunch hour and do quite well at both. Both stores have a decent selection of organic and health foods. That's great, because we have no local health food stores in the area. If I can't find it at one of these stores, I usually order from Amazon.
The best deal I found this week by far were the chicken leg quarters on sale at Kroger for .49/lb! I haven't seen it that low in ages. I remember that they used to be .29/lb at one point, but it was a long time ago. I snapped up 40 pounds and am working on an article about five different ways to make them. The first one is Roasted Sticky Chicken Legs. But there is more fun to be had with these wonderful, frugal morsels!
Kroger seems to have large blocks of cheese on sale quite frequently, but they aren't always advertised. I have a certain "bargain path" I take through the store to check out all the markdowns, and I make it a point to look at the cheese. Here's what it looks like when it's on a good, unadvertised sale: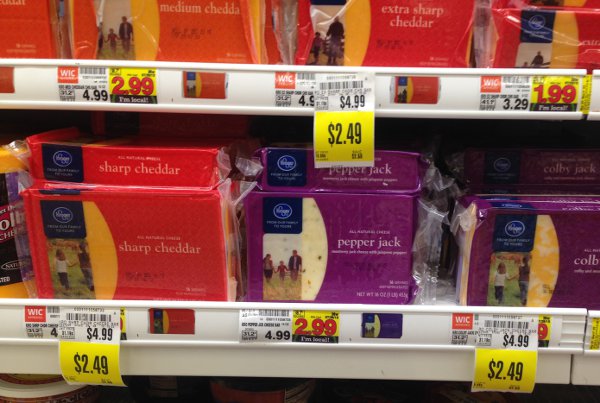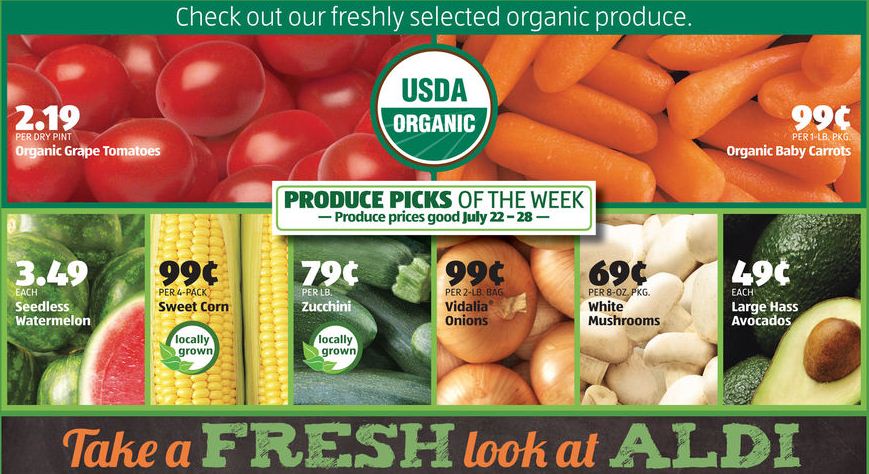 Other fun stuff: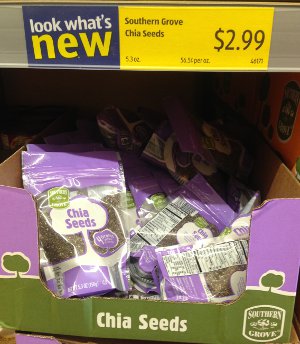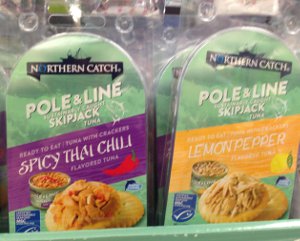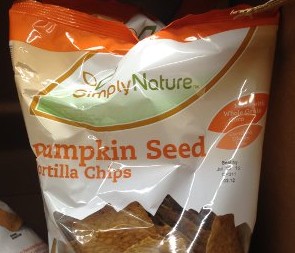 Anyhow, here's what I spent this week (and yes, it's mostly REAL food! Woohoo!):
Kroger: 33.98
1 bunch cilantro .69
40 lbs chicken leg quarters @ .49/lb
1 lb colby jack @ 2.49/lb
1 lb sharp chedder @ 2.49/lb
1 lb pepperjack @ 2.99/lb
2 32 oz cartons organic vanilla yogurt @ 2.69 ea
Aldi: 78.98
2 loaves oat bran bread @ 1.39 ea
1 loaf wheat bread .99
1 bag tortilla chips 2.39
1 jar ground cumin .99
2 jars hazelnut butter @ 1.99 ea
1 box generic cheerios 1.69
1 box graham crackers 1.35
2 bags generic oreos 1.49 ea
1 bag chocolate chips 1.59
2 gallons whole milk 2.14 ea
1 bag shredded mozzerella cheese 2.99
1 pkg sliced American cheese 1.79
1 32 oz carton plain yogurt 1.89
1 16 oz carton sour cream 1.29
9 lbs bananas @ .39 ea
1 quart strawberries 1.39
1 pint blueberries 1.59
2 lbs red seedless grapes @ 1.19 ea
1 bag limes 1.89
1 bag lemons 1.69
3 bags baby carrots @ .69 ea
4.5 lbs zucchini @ .79/lb
4 avocados @ .49 ea
1 pkg broccoli crowns 1.29
1 lb roma tomatoes 1.29
1 jug 100% organic apple juice 2.49
1 jug cranberry pomegranate juice 1.79
3 bags tortillas 1.19 ea
1 can refried beans .79
2 boxes frozen fish fillets @ 2.99 ea
1 10lb bag russett potatoes 2.79
1 box stuffing mix .89
1 jug olive oil 2.99