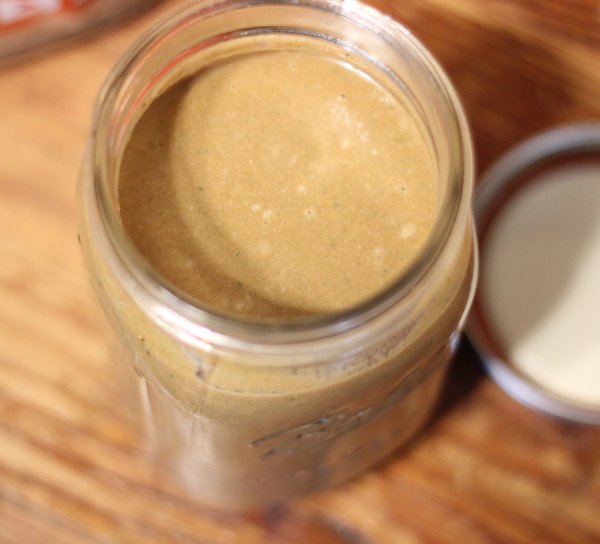 Let me introduce you to my "favoritest" smoothie in the whole wide world. Anyone who knows me and sees me on a regular basis has seen me toting these around. I love them and would marry them if I could. They helped me break my Dairy Queen addiction, as well as my sugar and coffee addictions. I lost 25 pounds in the last 6 months, and these smoothies really helped keep me motivated and satisfied.
They may not look like much. My boss told me once it looked like I was drinking mud. But boy was he missing out. Because they really have it where it counts. These are actually green smoothies disguised in chocolate. But you won't care. I know I don't. The list of ingredients may seem weird, but it works. and you can adjust the taste to your liking.
The original recipe is from DAMY Health, a wonderful weight-loss program designed by a holistic dietitian and her naturopath husband. They have some amazing recipes, and this is one of my favorites. But as I made it over and over again, I started to tweak it. I wanted it creamier, nuttier, and with less of a "stevia" after taste. I have always loved frozen bananas in my smoothies, so I added one to this for sweetness and texture, and omitted some of the stevia. I also omitted the expensive protein powder, which I don't care for. I find it gritty and overpriced.
I use organic raw cacao instead of cocoa. Most cocoas are cheaper, but they are also highly processed and not all that good for you. Raw cacao is delicious, mild and has minimal processing, so it keeps most of its minerals. Magnesium is one of them. Most of us are deficient in magnesium, and this is one of the reasons we crave chocolate. I found using raw cacao in smoothies and homemade hot chocolate really reduced the crazy chocolate cravings I've had for most of my adult life. I especially like Terrasoul Raw Cacao, which I buy in bulk from Amazon. It's not cheap, but it is very special. It's the best cacao/cocoa I've ever had, and I use it in a lot of different recipes that make me deliriously happy. Like this one. 🙂
Brownie Batter Smoothies
Yes, Virginia, you can have your chocolate and drink it too and still be healthy! These smoothies are satisfying and much cheaper than frappucinos, blizzards and other frozen treats!
Ingredients
1 cup spinach or baby kale
1 frozen banana
½ cup pumpkin puree (canned or fresh)
2 tbsp chunky peanut butter
¼ cup raw cacao
1 cup milk of your choice (cow, soy, almond, coconut, etc)
1 cup water
ice
Instructions
Place all ingredients in blender except ice in order given.
Blend well, until ingredients are well mixed and greens are pulverized. Add ice and blend until desired consistency.
Notes
- A powerful blender makes this incredibly smooth.
- Natural peanut butter is really good in this.
-If you don't have chunky peanut butter, use creamy and add peanuts. The texture of the nuts really helps make the smoothie taste and feel like brownie batter.
-To save money and get more out of the recipe, I pour it into a quart mason jar, then add a little water to the empty blender and whirl again to get the last of the ingredients out. I put that in with the rest of the smoothie and mix with a spoon.
-You can freeze these and make Brownie Batter Fudgsicles! Does it get any better???