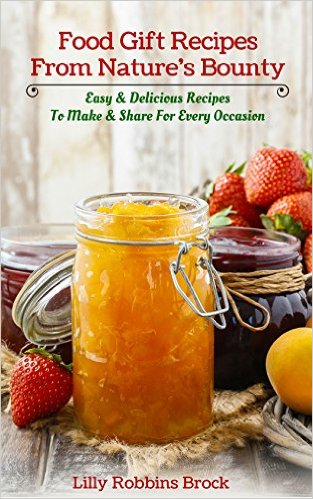 I'm blessed with some amazing friends, both online and offline. One of them is fellow author, Lilly Robbins Brock. She lives in the Pacific North West and loves to garden organically almost as much as she loves to cook. I would say that makes her a fellow frugal foodie and a woman after my own heart! She also loves to give food gifts to family and friends. So when I heard she'd come out with a cookbook just before the holidays, I had to check it out!
It's called Food Gift Recipes From Nature's Bounty: Easy & Delicious Recipes to Make and Share for Every Occasion and is chock full of great recipes and ideas for preserving and giving the harvest to family and friends (though I'm tempted to make these recipes and hoard them for myself!) There are so many healthy, mouth watering ideas here to choose from. There are nearly 100 recipes for any and every occasion, as well as every season. Bread, cookies, cakes, pies, jellies, jams, chutneys, sauces, condiments, liquors, infused sugars…the list goes on and on. So much deliciousness!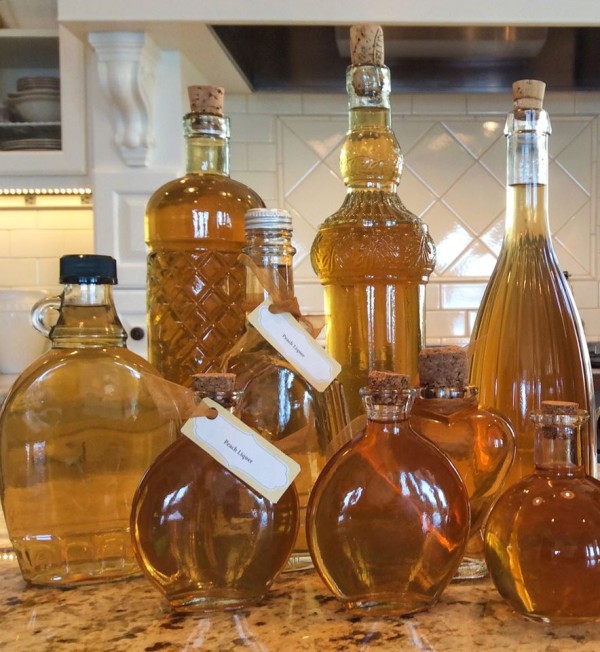 She does some amazing and scrumptious things with peaches, plums, berries and much more. Though I'll have to wait till next summer to try some of them out, there are also many great fall recipes to try too. There are lots of ways to use pears, apples, pumpkin, and fresh herbs, among other things. In fact, I'm snipping the last of the fresh herbs right now before the frost nabs them and making some of her delicious compound butters. What a lovely and delicious read! And just in time for the holidays!
She's also included two recipes that will be included in her upcoming historical fiction book. You know me, I love weaving fiction and food together! Story telling + eating = YUM! You can find out more about her recipes and books here on her website.