Meals: 
This week is all about having fun in the kitchen! I'm not trying as many new recipes as I normally do. I'm creating them instead! And I can't wait to share them with you! I'll link to them as soon as they are up! I've started marking them on my calendar as "New Recipe:". It helps me keep track of them.

New in the queue for this week: 
Kim's 5 Way Chili
Chicken Pot Pie
Strawberry Shortcake Smoothie
Breakfast Quesadillas with Strawberry-Pineapple Salsa
New Recipes I'm Trying: 
Banana Cocoa Refrigerator Oatmeal
Bacon Wrapped Stuffed Jalapenos
No Bake Chocolate Cherry Granola
Chocolate Walnut Lara Bar Bites
Asian Cucumber Noodles (this website is GORGEOUS! I'm dying to try everything here!)
Everything Else: 
Mom's Awesome Curry Chicken
Kim's Easy Homemade Pizza
Tuna Ring with Cheese Sauce (Check out this vintage recipe card site! Too cute!)
Yogurt Parfait: It's an Apple Noodle Parfait without the apple noodles 🙂
Deals: $79.50
This week I did better on the food shopping, staying under the $100 mark. I did separate out the diapers and wipes. I usually buy them once a month. I spent $33.24 on those.
With so much produce in season, the deals are really good, especially for berries. You're not going to find them cheaper or better tasting than right now! It's a great time to stock up and freeze them for later, when the prices are sky high!
I also found some great clearance deals at Walmart on my favorite yarn (Caron Simply Soft
and Redheart Boutique Unforgettable Yarn
), so that ate up my personal money! Every Walmart is different, so check yours to see if they're clearing these out!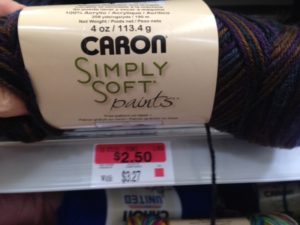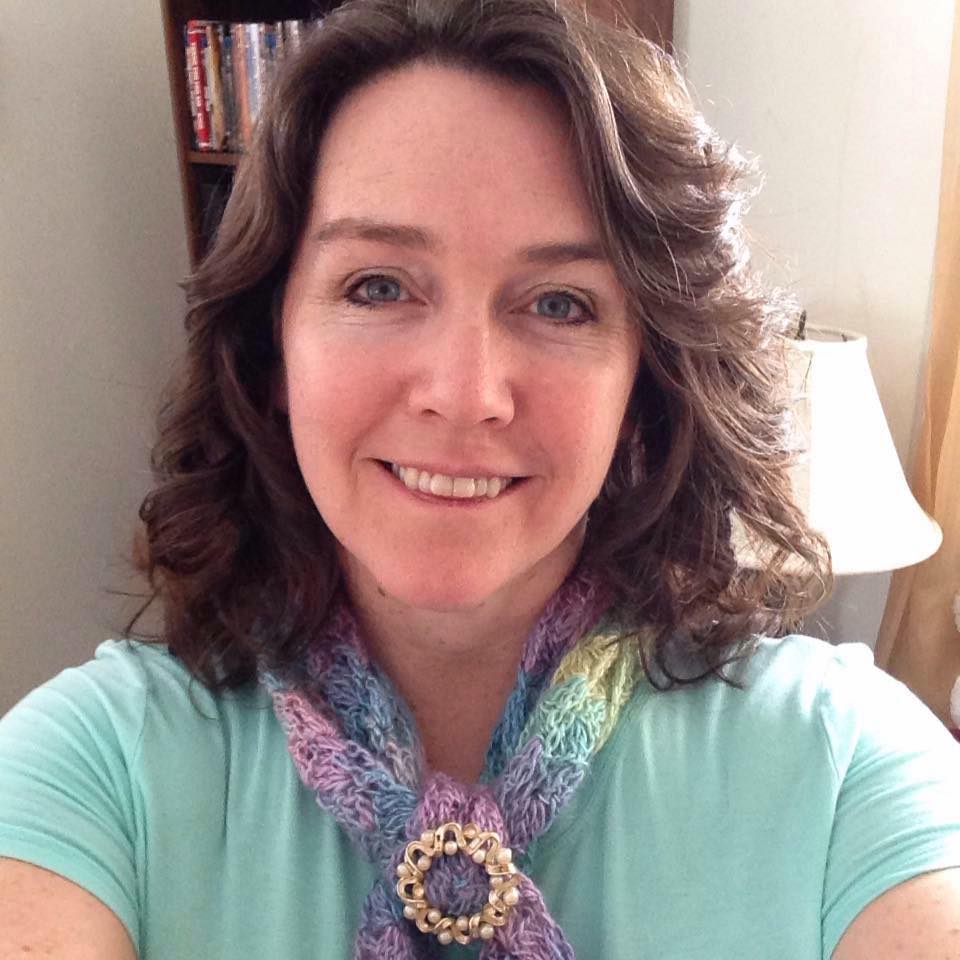 I made this simple, gorgeous scarf with Red Heart Boutique Unforgettable Yarn, "Candied"
. You can find my project and notes here on my Ravelry page.
Aldi: 62.86
3 lbs ground turkey rolls @ 1.89 ea
4 gallons milk @ 1.79 ea
1 lb premium bacon 2.99
1 can coffee 33 oz  5.49
2 blocks cream cheese @ .99 ea
1 lb butter 2.87
2 pkgs tortillas @ 1.19 ea
1 can refried beans .79
2 boxes beer battered fish fillets @ 2.99 ea
1 pkg pepperoni 1.99
1 bag gluten free pasta 1.25
2 pkgs shredded cheese (1 lb) @ 2.99 ea
1 pkg American cheese slices 1.79
1 box generic Rice Krispies 1.79
1 box generic Cheerios 1.69
1 box graham crackers 1.35
2 pints blueberries @ .99 ea
2 quarts strawberries @ .99 ea
2 bunches bananas @ .44/lb
1 bag loose leaf spinach 1.79
Kroger: $12.66
4 lbs chicken breasts @ 1.99/lb
.87 jalapeños @ .99/lb
1 bunch organic kale .99
2 English seedless cucumbers @ .99 ea
Walmart: $3.98 food, $33.24 baby
1 box Parent's Choice Diapers size 3 144 ct @ 19.77
1 box diaper wipes @ 13.47
1 lb lunch meat 3.98