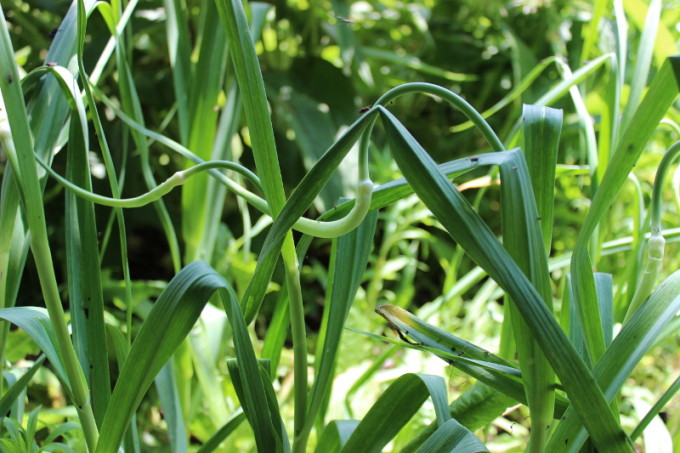 There are many reasons to grow garlic, and garlic scapes are one of them! These are the serpentine-like stems that grow from the tops of hard-neck garlic varieties. Soft neck varieties don't get them.
I had never grown garlic until two years ago, when my Korean mother in law gave me some "Korean garlic", which is supposed to be better than any other garlic in the world (according to her). She may know what she's talking about. Koreans eat a lot of garlic, so they know the good stuff when they taste it. Did I mention my mother in law's cooking is absolutely incredible? I actually lived in Korea, long before meeting my husband or ever dreaming I'd be related to anyone Korean. I fell in love with the culture and the food. OMG, the food…
Anyhow, we're talking about garlic scapes. They taste just like the bulbs, and they can be used as a substitute in any recipe that calls for fresh garlic. They keep in the refrigerator for several weeks with no problem. They also freeze very well. I actually still have some from last year. They don't seem to lose their color or flavor as time goes by, which makes them handy to use year round in your cooking.
Growing them doesn't take much space- just a few feet and you'll be good to go. Don't have that? Look for them at your local farmer's markets and CSAs. I had never seen one before I joined a CSA a few years back. I was delighted when I figured out how much you could do with these. They are both frugal and foodie at the same time! And they add a wonderful punch of color and flavor to everything.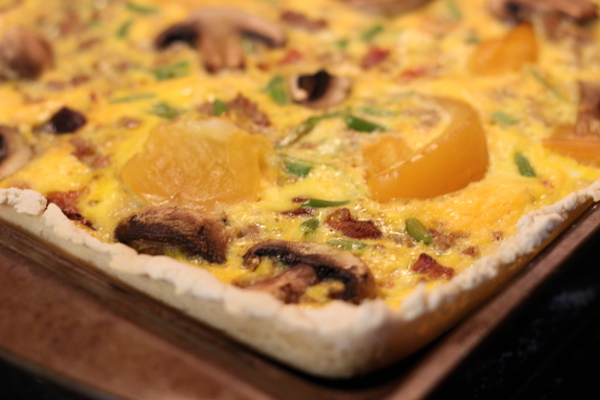 They are also great in pizza sauce, and of course in Korean food! Throw them in soups, sauces, whatever your garlic-loving heart desires!