Lately I'm seeing a lot of advertisements for things with guacamole slathered all over them. Usually it's around lunch time when I notice this, and usually my lunch has no resemblance to the awesomeness I see being advertised. So what's a frugal foodie mom to do except make her own big, beautiful, batch of creamy guacamole deliciousness?
So if you've got a hankering for a really tasty, fresh guacamole like I do, you've come to the right place. This one gets its bright taste from lemons, which also help slow down the browning process, meaning more deliciousness for longer. Dip, spread it, top it on your favorite savory foods: tortillas, chips, toast, potatoes, veggies, you name it!
Luckily, avocados have been on sale a lot lately and the rest of the ingredients are in season, so it's a great time to make it.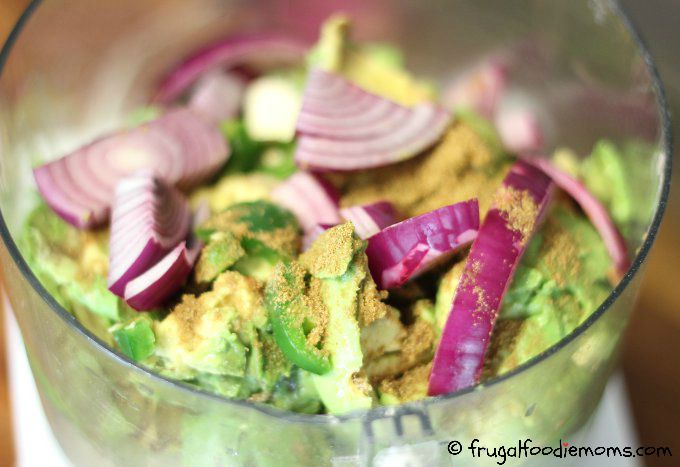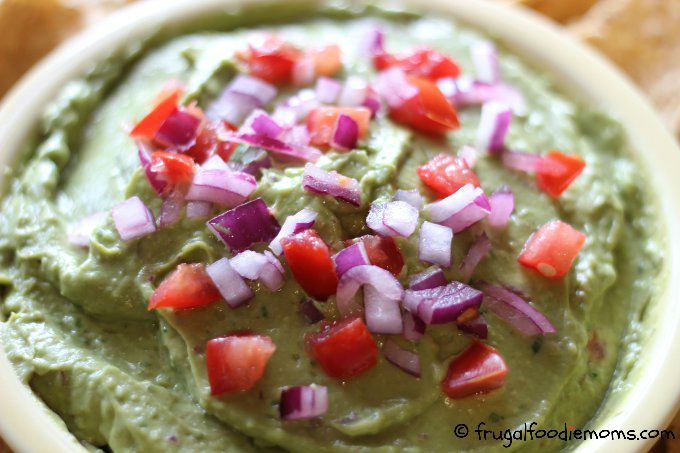 Note: To keep its sunny goodness even longer, I use Fruit Fresh, which is a kosher anti-browning agent used in canning You can find it in the canning aisle of most stores.

Easy Does It Guacamole
This bright, sunny guacamole is packed with freshness and flavor. Use Fruit Fresh, or any other ascorbic acid used in canning to help retard browning
Ingredients
4 ripe avocados
2 garlic cloves
1 tsp salt
½ red onion
2 tsp cumin
¼-1/2 jalapeno, seeded
4-5 tbsp lemon juice (2 medium or 3 small lemons)
2 tbsp fresh cilantro
1 tsp Fruit Fresh (keeps avocados from browning)
Instructions
Combine all ingredients in a food processor and blend until smooth and creamy.
Garnish with chopped red onions and tomatoes.