Yes, I know. I make a lot of smoothies. I'm kind of obsessed with them. Actually, I'm kind of obsessed with Dairy Queen Blizzards, and my homemade smoothies keep my wallet and my waist much safer! I love drinking them for a quick breakfast or a snack on the run. Often I'll make a bunch and stick them in the freezer, then take them out either the night before or early the next morning. Sometimes I don't wait till their thawed, and eat them like ice cream or gelato. Either way, they're delicious!
I have a little cherry tree as well as bush cherries planted, but I'm not getting much from them yet. But Aldi had cherries for $2.59 (I think it was a 2 pound bag), so I was all over that! Who could resist?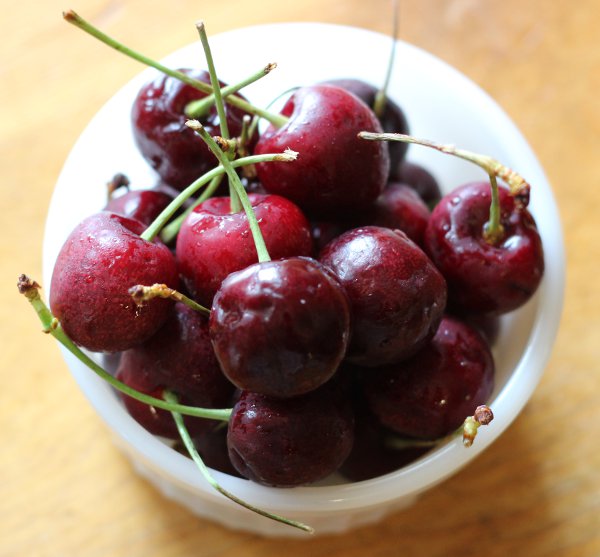 Cherries Jubilee Smoothie
This delicious, creamy smoothie gets its sweetness from frozen bananas and fresh, juicy cherries!
Ingredients
½ cup fresh cherries, pitted
½ cup vanilla yogurt
½ cup milk of choice
1 frozen banana
½ cup of ice
Instructions
Blend.
Garnish with whipped cream and of course, a cherry! (optional)
Notes
There's no flames or liqueur in this drink, but you're welcome to add some if you like!