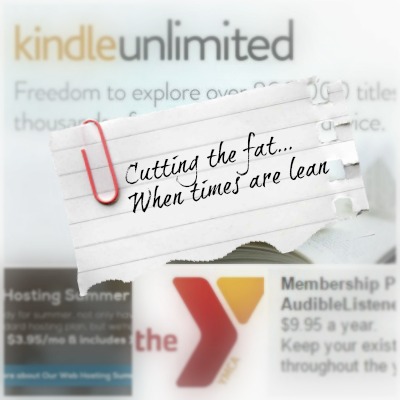 I just cut $1000 a year of "fat" from our budget. And it wasn't horribly painful. I've let a few fun "me" things slip into the budget that I absolutely love and use. But my husband has been unemployed for nearly 2 months now. It's time to tighten the belt a bit more, because I don't know how long that's going to last, and every little bit really does add up.
So I looked at things I had earmarked for possibly cutting if we got to this point. I love all of these things and would gladly get them again:
$22.95/mo Audible platinum subscription (2 credits/month)
$9.95/mo Kindle Unlimited
$43.00/mo YMCA membership
$30.00/yr or $2.51/mo Skype yearly subscription I keep forgetting to cancel
——————-
Savings: $78.41/mo or $940.92/yr!
Did you know that Audible has a "Listening Light" subscription for $9.95/yr? It's not advertised. I found it when I started to cancel my subscription and they begged me not to leave. The plan included the regular member discounts and you can keep your existing credits. I'm assuming you can add credits later, but I'm not sure. I've been a member for a few years and I listen to audio books every day on my drive to work, but I have so many I haven't even gotten to yet.
Kindle Unlimited
 is totally awesome, but I don't read as much when it's nice out. I can always restart it again when the weather gets bad, and I get a free 30 day trial again. Right now my Kindle library is full of books (many for free) that I haven't had a chance to read yet.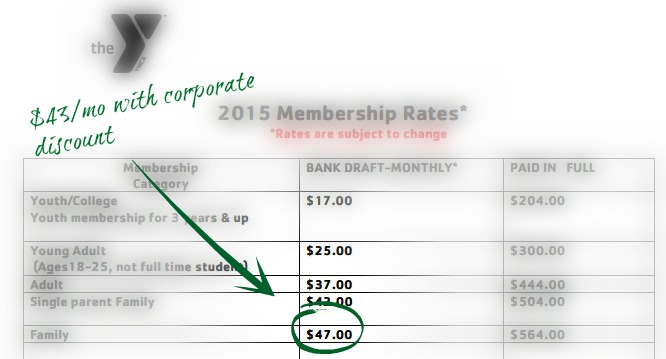 I was already paying the lowest amount on a family membership at the Y with a corporate discount. It was great through the winter, but we're not there much lately. So I went in to cancel it. The people were nice and tried to see if they could give me a scholarship, but we make too much money to qualify, even on unemployment. If my husband is working again by winter, I'll consider adding it back in, but may pay the yearly rate because I really don't like monthly payments.
I also discovered that my web hosting company had a 60% off sale that started a day or two after I signed up. So I asked if I could get in on that deal. They said yes, but I'd have to sign up for yearly instead of monthly payments. I currently pay $10.95 on the month-to-month plan. A year's subscription is normally 9.95 a month, but the sale knocks it down to $3.95. That saves me an extra $7/mo,  or $72 for the entire year. Plus I don't have a monthly payment at all. Not bad for asking!
Total Savings: $85.41/mo or $1024.92/yr!
It's surprising how fast the small stuff adds up. If you can get rid of just a few monthly bills, you can save quite a lot. Even converting to a cheaper yearly rate sometimes helps. Another $85 a month is like getting a small raise, and can be put towards so many other things. It's almost a week of groceries for us. It could also feed our chickens for a month.
I do think the time of year has a big impact, too. I added most of these "extras" into our budget during the darkest days of winter when I felt I was going stir crazy and needed an escape. When it's nice outside, I have little time for them. So I won't miss them, until the weather gets nasty again.
I've also looked through my magazine subscriptions. I only get them when they're $3-$5 a year (or free), so not much savings in $$$ there, but perhaps some savings in clutter and time. I have so much already that I don't mind letting go of subscriptions. How many unread books and magazines can you possibly have? I've got a shelves of paper books PLUS tons of ebooks PLUS stacks of magazines, all waiting to be read. It's time to either get rid of things or actually use them. Or both.
Time to use it or lose it!
Do you have small stuff lurking in your budget that can be cut?