Houston, we have a problem….
After finding my great deals yesterday, I had to sleep with the fact that there was an amazing array of Fiesta-ware still sitting on the shelf in Goodwill, calling out to me. "Kim, buy us! Take us home!"
So I found myself back today. Somehow my car drove there all by itself….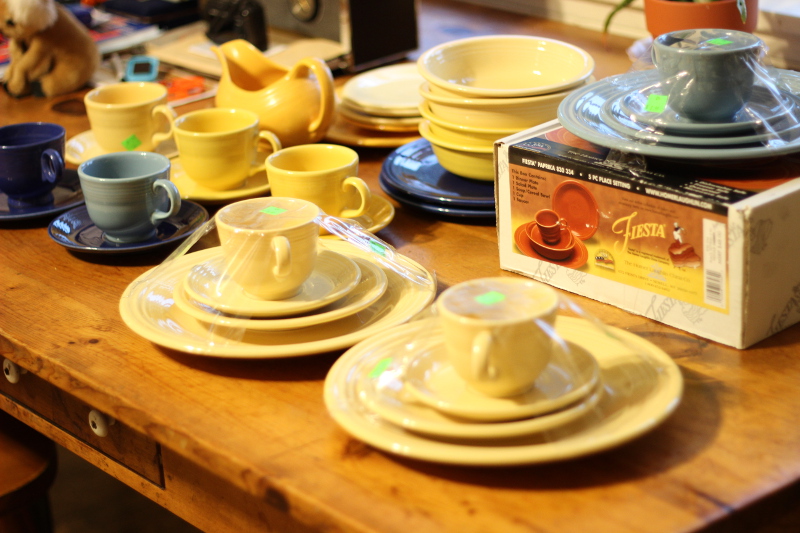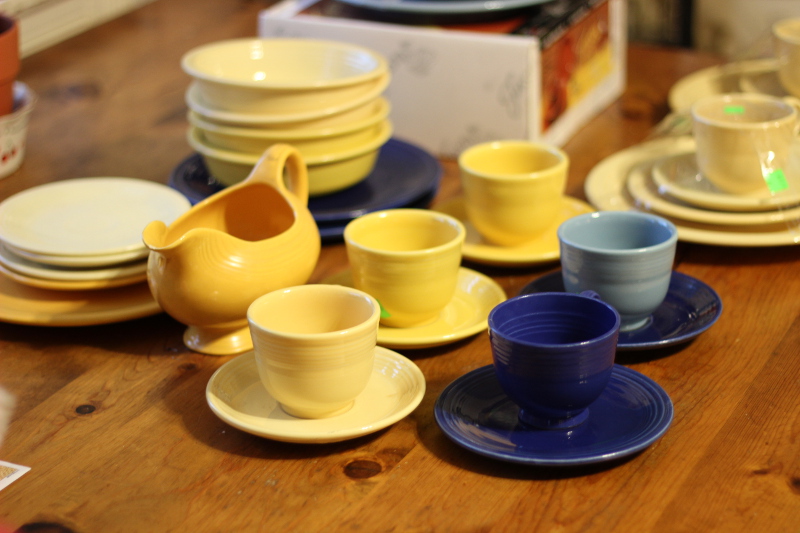 $100 later, I left Goodwill a little heavier in the cart and a lot lighter in the pocketbook.
I figure I could sell these on eBay for a lot more than I paid for them. If I could ever bring myself to part with them.
You see, I've been using "fake" Fiesta-ware all my life, I just didn't realize it until I came across the real thing. Right now I have a hodge podge of dishes, but they all seem to fall within the same color range and so do these. They were born to go together! Right?
So yes, a bit of a splurge. A beautiful one at that, which goes with everything in my kitchen.
My excuse: I need new plates and stuff to photograph my recipes on!!!
Works for me.
So don't be surprised if you see these quite often in upcoming recipes on Frugal Moms. They have to earn their keep too!